INTERESTED IN HOW TO BECOME AN INSTRUCTOR
We are proud to offer the best team we possibly can.
Contact us to join us and be part of our team!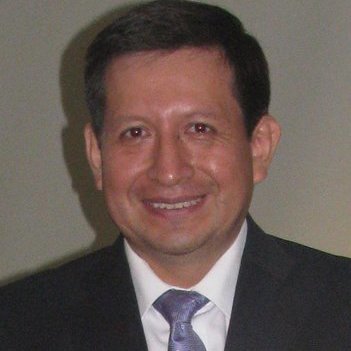 Ingeniero de Sistemas, CEO de Qualizens, compañía dedicada a la Calidad de Software en la Era Digital. Gerente de Investigación & Desarrollo en 3Dev Business & Consulting. Tiene más de 20 años de experiencia como profesional de TI habiendo desempeñado distintos roles en proyectos y consultorías para empresas medianas y corporativas. Expositor y Trainer en Calidad de Software y Metodologías Ágiles en Perú, Bolivia, Chile, Cuba y México. Es Trainer Oficial del Curso "Agile Testing for the Whole Team". Cuenta con las certificaciones: Certified Scrum Master, Certified Scrum Product Owner, Professional Scrum Developer, Agile Testing Fellowship Member, ICAgile Certified Professional - Agile Testing, ICAgile Certified Professional - Agile Test Automation, ISTQB Certified Tester-Full Advanced Level, ISTQB Certified Tester Advanced Level Test Automation Engineer , ISTQB CTFL-Agile Tester Extension, Certified Mobile App Test Automation Professional (CMAP) y SeU Certified Selenium Engineer.
- Holistic Testing: Strategies for agile teams - Holistic Testing for Continuous Delivery
AVAILABLE
COURSES
Holistic Testing: Strategies for agile teams
Qualizens S.A.C. - Guino Henostroza
Peru - LIVE-Online
Virtual
Spanish