INTERESTED IN HOW TO BECOME AN INSTRUCTOR
We are proud to offer the best team we possibly can.
Contact us to join us and be part of our team!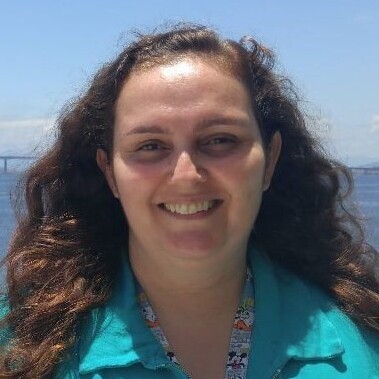 Formada em Ciência da Computação e recém pós-graduada em Engenharia de Software. Cria e implanta processo de qualidade com treinamento, documentação e suporte para os colaboradores da empresa e seus fornecedores. Entrou na área de Qualidade de Software em 2015, atuando no mercado segurador e entregando projetos complexos de grande visibilidade para a empresa, como a Venda de Planos de Previdência para o Corretor e para o Cliente. Seu papel atualmente é engenheira de software, descobrindo práticas, técnicas e ferramentas para auxiliar os times a desenvolverem-se em relação à Qualidade. Desde 2017, é coordenadora do GaroaQA Rio e também participou do DevOps Summit na Microsoft, dissertando sobre Testes Exploratórios, já participou do The Developers Conference em SP. No mundo virtual também já participou de alguns eventos, entre eles a QArentena. Seu primeiro tema apresentado foi "O que aprendi sobre Qualidade com Walt Disney", e o segundo foi "Testes Exploratórios" sobre a visão da Elisabeth Hendrickson. Em 2020, foi co-autora do livro Jornada Ágil de Qualidade. Uma das realizações mais recentes foi no Dia do Bug, uma homenagem à Grace Hopper, onde discursou sobre "QA - Question Asker" (do livro Agile Testing Condensed, de Lisa Crispin e Janet Gregory). Outra foi uma contribuição para a comunidade de um bot no Telegram para ajudar a concentrar notícias e conhecimento sobre a área de testes e engenharia em um único lugar @QApabilties (
https://t.me/QApabilities
). Linkedin:
https://www.linkedin.com/in/katianamaia/
- Holistic Testing: Strategies for agile teams
NO PUBLIC
COURSES

SCHEDULED AT THIS

TIME.

PLEASE CONTACT US IF YOU ARE

INTERESTED.