INTERESTED IN HOW TO BECOME AN INSTRUCTOR
We are proud to offer the best team we possibly can.
Contact us to join us and be part of our team!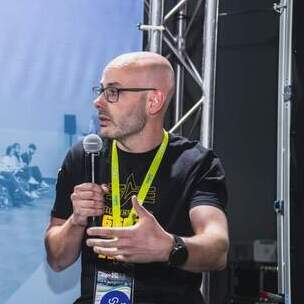 Nacho Suárez es un Ingeniero Superior en Telecomunicación, especialidad Telemática que ha desarrollado toda su carrera profesional en equipos agile. Actualmente trabaja como Quality Advisor en Capitole Consulting
Además de ser un profesional apasionado del mundo agile, posee diversas certificaciones como ISTQB Foundation Level, ISTQB Certified Agile Tester o TMMi Professional. Es formador habitual de Agile Testing, Xray o automatización de pruebas y posee amplia experiencia en la implementación de estrategias de calidad en múltiples organizaciones tanto del sector público como privado.

Puedes seguirle a través de LinkedIn

- Holistic Testing: Strategies for agile teams - Holistic Testing for Continuous Delivery
NO PUBLIC
COURSES

SCHEDULED AT THIS

TIME.

PLEASE CONTACT US IF YOU ARE

INTERESTED.