INTERESTED IN HOW TO BECOME AN INSTRUCTOR
We are proud to offer the best team we possibly can.
Contact us to join us and be part of our team!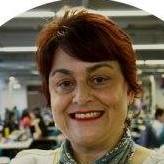 INFORMATION COMING SOON
- Holistic Testing: Strategies for agile teams - Holistic Testing for Continuous Delivery
NO PUBLIC
COURSES

SCHEDULED AT THIS

TIME.

PLEASE CONTACT US IF YOU ARE

INTERESTED.